Choosing the Right Towel Radiator
How To Choose The Right Towel Radiator?
Whether you're buying for a hotel or for your home, towel radiators have a two pronged function that makes them very important devices for your home comfort. As a great place to hang your towel before and after washing as well as a way to dry it, a towel radiator is a multi-faceted and very useful accessory for the home. Who doesn't want to step out of a relaxing bath to the warm embrace of a towel? This item, once deemed luxury is now a staple to many homes, adding an atmosphere of warming comfort to your bathroom. With many different materials to choose from, towel radiators most popular choices are stainless steel and aluminium whilst copper and brass also have their uses. On top of this there are many different options for towel radiators in terms of how they are heated as well as in a variety of appearances which include ladder and turntables. This means that when you're choosing your radiator, you're already over encumbered with choice and will find it hard to narrow down your options. With this in mind, we've compiled a list of things to think about when investing in a towel radiator. After all, due to the long term investment you'll be putting in when buying your heated towel radiator, you wouldn't want to regret the decision you've made.
Size
Size matters when it comes to the towel radiator. Whatever you choose, the size should always be by and large reflecting your bathroom size. Having too large a radiator will look out of place and will cost you much more on energy bills whilst too small a towel radiator will have your bathroom become too cold in those winter months. The sizes of the towel radiator range from a rather large 1800mm by 600mm size to the pocket sized 700mm by 400mm size. Depending on the size of our bathroom and the amount of people who will be using it, the choice is yours. The best bet is to assess it yourself, and weigh up the pros and cons of large to small sizes. What's so great about buying your perfect radiator is that it's entirely in your hands.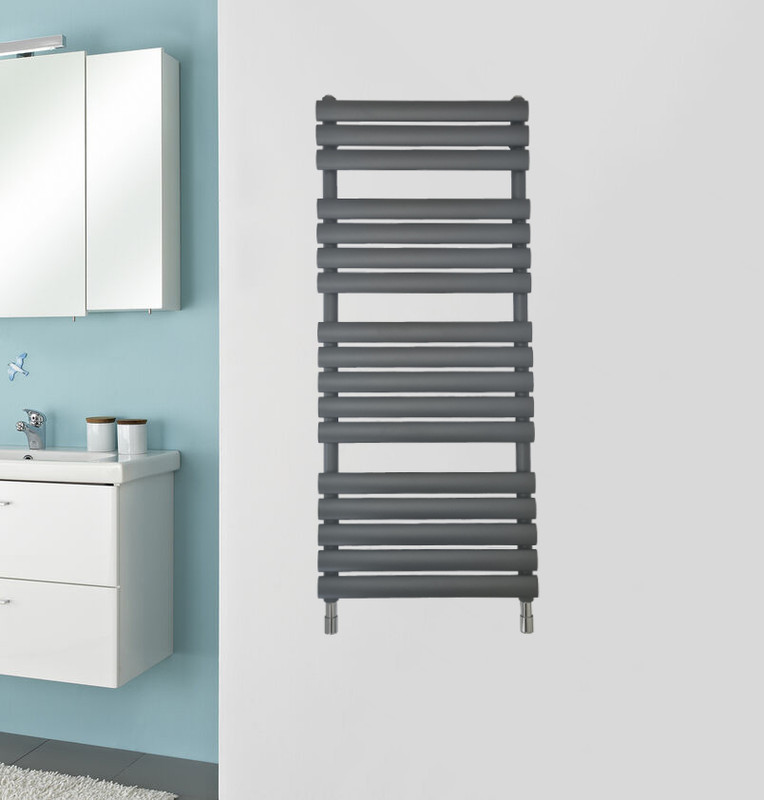 Material
The most important two factors to think about when choosing the material for your towel radiator are its potential to rust and its potential to leak. With cheaper Chrome Radiators, you might find that it is more likely to rust over and therefore it's well worth investing a little extra. The material is often soldered together so quality of the towel radiators engineering is definitely a priority. With so many materials to choose from, you should be deciding on the durability first, before thinking about the aesthetic qualities. Other materials to choose from include brass, copper and stainless steel. 
Heat output
The BTU or the British Thermal Unit output of your towel radiator is an essential element to consider when buying. Measured hourly, the higher your output is means that your radiator is more powerful and effective, thus saving you money on energy bills. This is where size comes in once again, the size of your radiator will determine the output needed. If the output is lower than needed, then the radiator will not be worth the investment, it's as simple as that. Online you can find some BTU calculators which will help you to effectively measure how much energy you will need to heat your bathroom.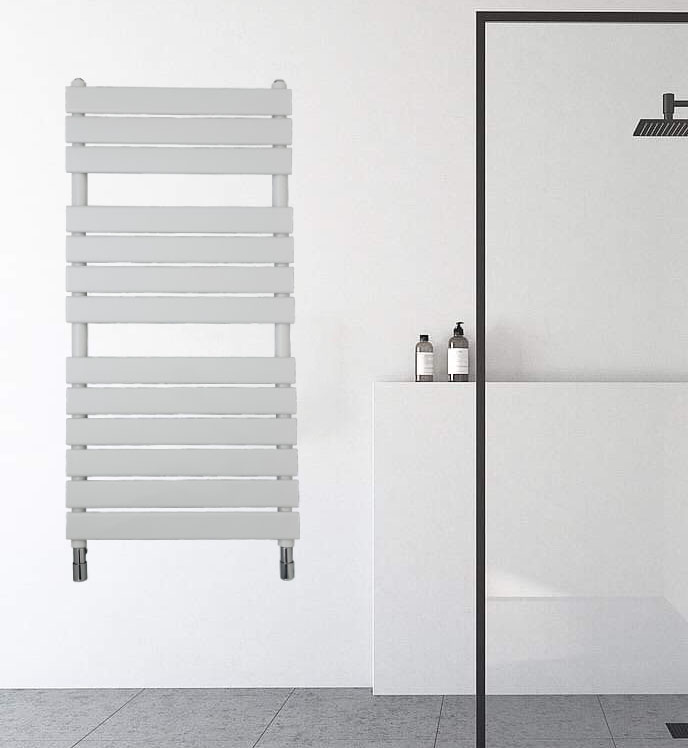 How much storage?
You have bought a towel radiator. Therefore, logically you have invested in storage space for your towels. One thing you must consider when investing in the towel radiator is how many people will be using it. If you want to go for a small towel radiator but there are a large number of you who will be using the bathroom, will there be more storage space for the other towels. Look out for towel radiators which have additional storage space and even shelves which will add to how much you can do with it. The towel radiator should be a space saver and can double up as a place to keep clothes dry. Making sure you've thought about every possible use of the towel radiator before buying is important when thinking about its size and necessity in your house.