Shower Enclosures for Small Bathrooms
5 Tips for Great Shower Enclosures for Small Bathrooms
Depending on how much space you have, there are many shower enclosures you can choose. Learn how to make the most of your space here.
Your bathroom is one of the most used rooms in the home. It's also one of the rooms that gives your home
 

the most value.

But only if you have the right features. And how can you include all those features if you have a small bathroom?

It's not impossible.

Take a look at this guide to check out eight tips for great shower enclosures that fit in small bathrooms below.
1. Ditch the Bathtub
If you have a small bathroom, you might not have enough space for a shower enclosure and a bathtub. Don't get hung up on bathroom designs that feature luxurious stand-alone showers complete with separate bathtubs for long soaks.
A shower enclosure might not be the best option for you if long baths are a part of your normal routine.
Don't want to give up your shower enclosure or your bathtub? Depending on the size of your bathroom, you may be able to mix the two together.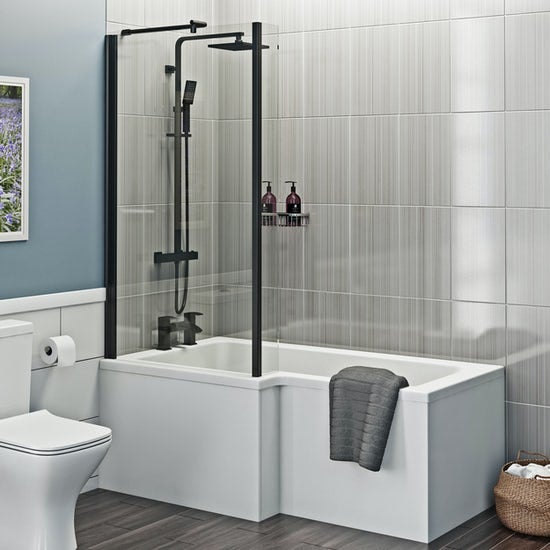 2. Put It in the Corner
A corner shower enclosure won't take up as much space as a shower enclosure that's installed against an open wall.
When you put your shower in the corner, you can position the rest of your bathroom features around it.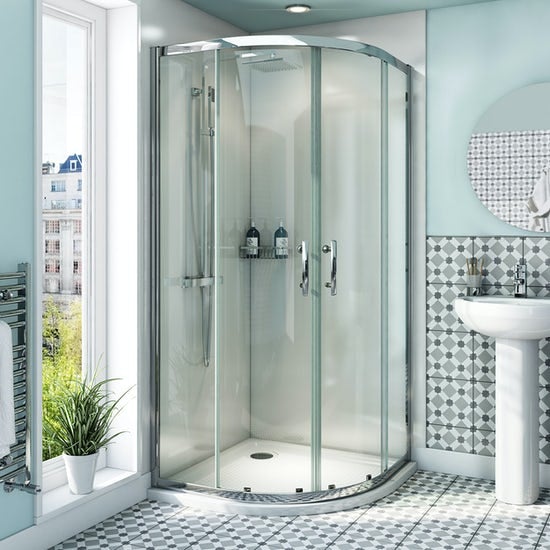 3. Use a Full Glass Enclosure
A full glass enclosure will allow your shower to blend in with the rest of your bathroom. Because you can see through the walls, the entire room will feel more open.
But a full glass enclosure might not be possible if your bathroom is pressed for space. Parts of the enclosure may have to be made of a different material if you're planning on putting other bathroom features up against it.
That's okay.
Make as much of the enclosure glass as possible. This will make the shower feel more spacious and bright.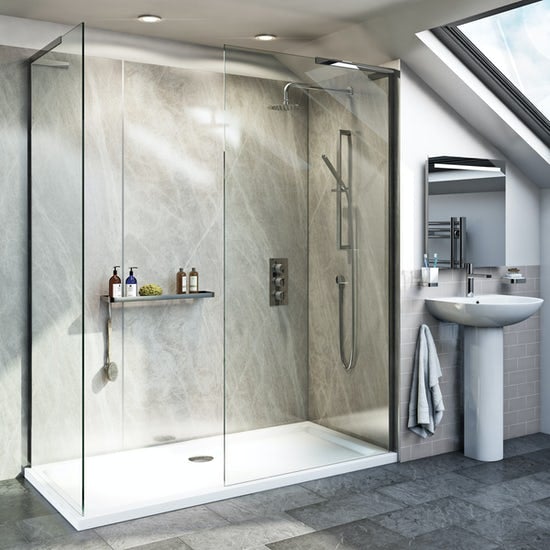 4. Install a Space-Saving Door
When it comes to small bathroom shower enclosures, choosing the enclosure door will be one of your most important decisions.
Why?
The wrong door can make even the smallest shower enclosures too big for your bathroom.
Here's what we mean by that.
Hinged shower doors open and close like regular doors. That means they need enough space to swing all the way open. A small bathroom might not have that much empty space.
Bi-fold or tri-fold doors are made of several glass panels that fold against themselves when you open it. Because of this, it doesn't need any extra "opening space" like hinged doors.
Sliding doors are another space-saving option, but they only work on certain types of showers.
5. Pick the Right Tile Color
By choosing the right tile colour in your shower, you can make your entire enclosure feel bigger and brighter.
There are a couple of ways to do this.
Stick to bright colours, like white. A bright colour will make your enclosure feel more open even if it's pushed into a corner. Darker colours, like black, can have the opposite effect.
If your bathroom has a pattern on the walls, you can make the room look larger by continuing this pattern into the shower. The glass enclosure walls will become almost unnoticeable, which will add space to your bathroom.
6. Let the Natural Light In
Letting in the sun is another way to make your bathroom and shower enclosure appear bigger. Position your enclosure under a skylight or near a window to get the most of the natural light.
But placing your shower near a window does more than let the light in.
It also adds a nice effect to a small shower enclosure. You can shower under the sun, stars, rain clouds, or rainbows.
Putting a window inside your shower enclosure is a good option if you don't want glass walls. The window will make the shower feel more open and bright.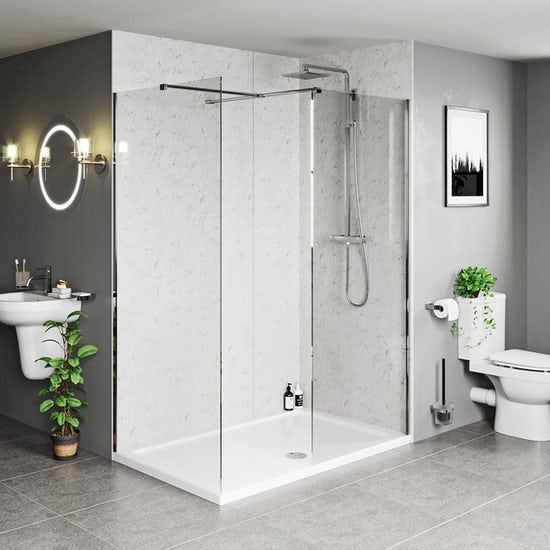 7. Consider a Custom Build
It might be worth investing a bit of extra money into your shower enclosure to get it custom build. This can help you fit a walk-in shower into a tight bathroom that doesn't have a lot of open space.
If you're having trouble picking a shower enclosure design for your bathroom, you might not be looking in the right places. A custom enclosure can give you the shower you want without having to remodel the entire bathroom.
But remember to think about accessibility.
Just because a shower enclosure can squeeze into an unusual space doesn't mean it should. Otherwise, it might be harder for people with physical limitations to get in and out easily.
8. Downsize Other Bathroom Features
Another way to make space for a shower enclosure in your small bathroom is to downsize your other bathroom features.
Is a bulky bathroom vanity taking up all your space? Replace it with something smaller. Do you have extra storage shelves on the walls? Think of other creative ways to keep your toiletries.
Downsizes other aspects of your bathroom can not only make room for your shower, but it can make the rest of the space seem larger as well.
Shower Enclosures That Work in Small Bathrooms
Just because you have a small bathroom doesn't mean you can't have the walk-in shower of your dream. But you will have to get more creative about your shower enclosures.
Since you're working with a small space, do your best to make your enclosure feel as big as possible with glass walls, paint colour, and natural light. If you know what you're doing, even a small shower enclosure can be luxurious.
Trying to find other ways to upgrade your bathroom?
Make sure you take a look at these five ways you can make your bathroom look more expensive.